Award Winning IT Services
Our award-winning IT services allows you, the business owner and us, your IT support company to focus on the same goals and objectives. For over a decade, we have helped numerous clients in Winnipeg and surrounding areas lower their business risks, improve efficiencies and increase profitability. We have since given this service a name:  The Performance Club.




What is Performance Club?
Our Performance Club is an affordable monthly service that encompasses every aspect of your business technology needs. This includes maintaining your computers, updating software and installing security patches, monitoring the network for issues, dealing with your technology related vendors (Internet Provider, Printers, Telephones etc), overseeing network security, ensuring data is backed up and available if disaster strikes and providing help desk support for any computer or IT issues your staff might encounter.
Avenir IT is partnered with some of the best technology and Internet companies in the world, and when coupled with our team, delivers the best solutions to meet all the Information Technology needs for your business.
Why Performance Club?
Not all IT companies are the same. While our competitors are selling "Managed Services", we promote better performance for our clients. More profitability for your business by ensuring your team is not being slowed down by poorly performing technologies. Technology solutions that motivate you to work better. And most importantly, increased security and cyber awareness to prevent cyber attacks.
We are not just an outsourced IT support firm, we are an extension of your team. We are your co-workers. We are your friends.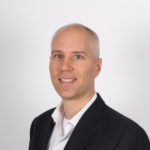 The Grass IS Greener With Avenir IT
"Since switching our technology services to Avenir IT, we have a much greater sense of confidence in our IT security and services. Avenir IT is very process driven which ensures that the work they do gets done quickly, efficiently and properly the first time. Their relentless drive to improve our user experience is something to admire. The grass is truly greener on the other side - so get off the fence and get with Avenir IT!"
Rob Anderson
President, Bayview Financial Group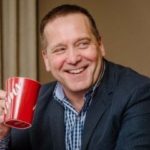 Avenir IT gave us comfort and understanding
We engaged Avenir IT in 2017. At that time, we were struggling with our technology strategy. Avenir IT brought an approach and vision that gave us comfort and an understanding of the direction that we needed to take. Their open and honest approach was extremely appreciated. If you are struggling with your current IT provider, I would suggest that you give Avenir IT a call.
Greg Schmidt
Partner, Rob-Lyn Financial