Our primary goal as an IT support provider is to ensure the best quality support while building a strong relationship built on trust and respect with our customers.
These testimonials are but a tiny collection from some of our many amazing clients. We love what we do, and would love to do business with you. Our clients greet us with smiles (and sometimes hugs) and we hope we can share the same relationship and level of trust with you and your team.
But don't take our word for it....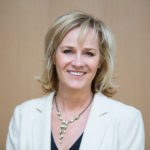 Personalized and courteous service
"Since the start of operations of the World Trade Centre Winnipeg, we have entrusted our information technology to Avenir IT. They offer personalized and courteous service. I am happy to recommend Avenir IT as a trustworthy, friendly and knowledgeable computer services company. "
Mariette Mulaire
President and CEO, World Trade Centre Winnipeg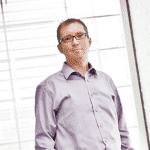 Very Dependable With a Great Response Time
"Avenir IT provides an excellent service, from their knowledgeable technicians, right through to the service reports. They have proven to be very dependable with a great response time."
Alain Ouimet
Université de Saint-Boniface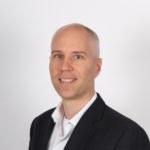 The Grass IS Greener With Avenir IT
"Since switching our technology services to Avenir IT, we have a much greater sense of confidence in our IT security and services. Avenir IT is very process driven which ensures that the work they do gets done quickly, efficiently and properly the first time. Their relentless drive to improve our user experience is something to admire. The grass is truly greener on the other side - so get off the fence and get with Avenir IT!"
Rob Anderson
President, Bayview Financial Group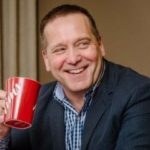 Avenir IT gave us comfort and understanding
We engaged Avenir IT in 2017. At that time, we were struggling with our technology strategy. Avenir IT brought an approach and vision that gave us comfort and an understanding of the direction that we needed to take. Their open and honest approach was extremely appreciated. If you are struggling with your current IT provider, I would suggest that you give Avenir IT a call.
Greg Schmidt
Partner, Rob-Lyn Financial

Avenir IT is Fast, Personable, Reliable And All-Inclusive
We have been using Avenir IT as our technology partner since 2011. Avenir IT has been able to resolve re-occurring IT issues that no one else seemed to be able to address. They have also helped us implement a cost effective disaster recovery system and a new reliable VoIP phone system. Avenir IT works hard to stay current and innovative in their product and service offerings by constantly improving and upgrading the tools they use to manage and support our team efficiently.
Marcel Hacault
Executive Director Canadian Agricultural Safety Association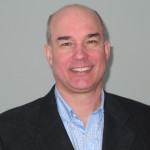 Avenir IT Is Responsiveness To Our Needs
"We inherited the services of Avenir IT with the purchase of our insurance brokerage.  After years of dealing with both in house and outsourced IT services, the most welcoming difference with Avenir IT has been their responsiveness to our needs.  When either I, or one of my staff calls in for assistance, whoever answers the call makes you feel like the most important person to them. Their responsiveness continues until the issue is fully resolved.  If another business owner was looking for an IT firm that provides this kind of service, they should be contacting Avenir IT.
Reid Henderson
President, Wheatfield Insurance General Insurance Brokerage
Took The Time To Understand Our Needs
Trust and integrity are always at the forefront of our business relationships. With our previous Managed Services Provider, we felt they were constantly trying to sell us new products and services without putting much thought into what our firm actually needed, and a level of distrust developed. After a personal consultation with Mathieu, we switched to Avenir IT. He took the time to understand our needs and offered us suggestions that were practical and in the best interests of our organization. Avenir IT's team is courteous, professional and whatever the issue, it gets attended to with little loss of time to our office.
Pam McWilliams
Rob-Lyn Financial
We Can Always Rely On Avenir IT – Even in the Case of a Complete Disaster
"Avenir IT has a talented, knowledgeable and friendly team that responds quickly to our technology needs. As a business owner, it is a wonderful feeling knowing that my data is secure and that even in case of a crisis – I can be operational very quickly with the solutions that Avenir IT has put in place for us.
David Drummond
President, Compass Insurance Adjusters of Canada
Avenir IT is Reliable, Friendly and Easy to Work With
"Using Avenir IT as our technology partner has made all IT processes and decisions easier for our organization. Their team is friendly, reliable and fun to work with. Their solutions and reliable services has had a direct positive impact on our bottom line, saving us thousands of dollars on our voice, data and technology solutions."
Anita Boucher
Director of Finances and Human Resources, CDEM
Extremely Happy With Our Decision To Switch To Avenir IT
The IT Services offered by Avenir IT are delivered with professionalism and competence. We are extremely happy with our decision to switch to Avenir IT.
Ferd Klassen
Owner, Niverville Autobody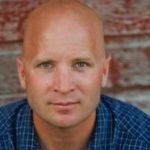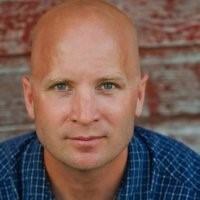 Working with Avenir IT Ensures Stability in Our Systems and Services
"Avenir IT has provided us with an IT network that is specifically tailored to our business needs. The greatest benefit of working with Avenir IT has been the overall stability of our network and the peace of mind knowing that our network is in good hands. The technicians at Avenir IT are quick to address any IT issues that arise and do a great job at proactively preventing potential issues.
Dwayne Bennett
Owner and General Manager, Flame & Comfort
Avenir IT Saved Us From A Complete Disaster
"Thanks to the recommended technologies from Avenir IT, we were able to quickly recover from a server failure with no loss of data! The efficiency of their team combined with their expertise is essential in ensuring that we are always well supported.  Their solutions are comprehensive, and answer all of our technology needs, allowing us to be more productive and giving us peace of mind knowing that our data is secure."
Josée Théberge
Executive Director, ACFM