Avenir IT Customer Appreciation Day
Over 10 years in beautiful St. Boniface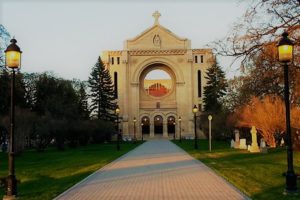 Avenir IT celebrates over 10 years in business with a Customer Appreciation Day and Open House in their new office 
 

Avenir IT invites the public, press and clients to celebrate over 10 years in business in the wonderful community of St.Boniface. February 28th from 4-6 pm in our new office at 111-420 Des Meurons St. Come and meet the team and enjoy free beverages, appetizers and Jets tickets giveaway.
 

Avenir IT was founded in 2008 as a Technology Management Firm dedicated to helping business owners and executives in operating a small or medium size business, enjoy Stress Free IT by delivering computer support and IT solutions that just plain work.
Along the way we've been awarded as Canada's 50 best Managed IT companies in 2018 and 2019, 2017 and 2018 Winnipeg Consumer Choice Award in the category of Computer Consultants as well as the 2016 Entrepreneurship award in the category of innovation with the Saint-Boniface Chamber of Commerce.
 

Founder and CEO Mathieu Manaigre says, "It's hard to believe that we started this business over a decade ago. We've been blessed with some of the best clients in Winnipeg and surrounding areas. The last 10 years have been an exciting time in the ever-changing world."
"While new cyber threats affecting small business owners have become the new reality, it's important not let it overshadow other exciting changes in the industry such as new Cloud based solutions, communications technology and one that I find most exciting of all, affordable business automation. I can't wait to see what the next decade will bring!"
For more information on customer appreciation day and to RSVP for the open house please visit https://avenirit.com/party
Here's to another decade in business with the best clients in the province!