Avenir IT Wins Canada's Top 50 Best Managed IT Companies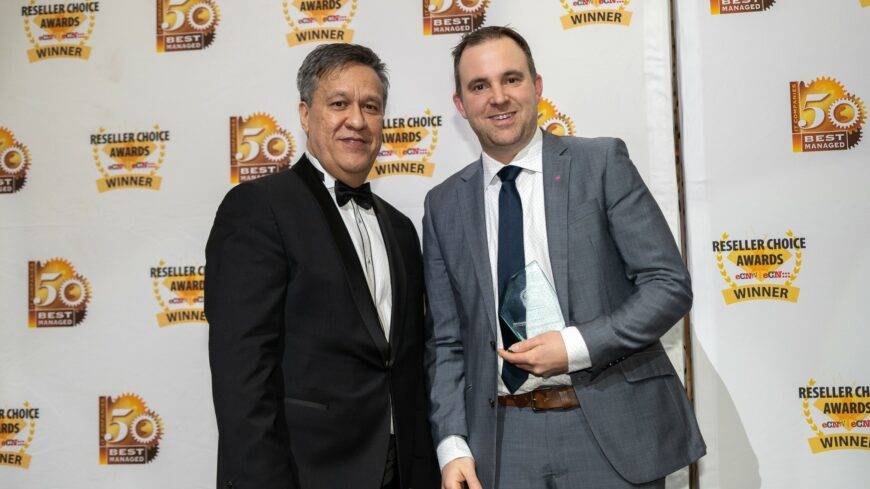 Avenir IT has won a Canada's 50 Best Managed IT Companies...for the second straight year in a row!
 For the second consecutive year, Avenir IT has won a top spot among Canada's 50 Best Managed IT Companies.
President Mathieu Manaigre travelled to Toronto where the IT Channel giant, TechnoPlanet hosted the black tie gala at the recently restored historic Toronto landmark Eglinton Grand Theatre.
 

What makes a Best Managed Company?

The Award was one of pride this year as over 1000 Canadian companies were assessed. The top 50 is no easy feat, with judging based on 200 questions over 12 different areas of business operations. From business vision and management practices, thru sales and marketing, financing and human resources, Help desk and support efficiencies all the way to the most important factor of employee and customer satisfaction.

On top of this, each applicant will be reviewed in several public areas such as the strength of their digital presence including their web site, social media, search engine results and marketing campaigns. Charity, community work, customer testimonials, awards and certification levels will also be reviewed. That is quite the extensive list and winners were decided by the top 50 scores overall.
"The companies that make it to this ranking are large and small, but they always share one trait: a tireless focus on their people."
 Award testament to core values 
With our 9 promises and Core Values it's not hard to see why we stand out among the pack. Whether it's 'No jerks allowed' or 'Give to Give'. Avenir IT lets its principles stand for itself. Staff and clients alike are treated as part of the team and with some of our long term clients, just like family.
"Being recognised as a top 50 within Canada is a testament to the progress we've made as a team over the past decade." Says Mathieu, "Our evolving best practices often come from within as well as from our amazing clients and vendors. This award is a reflection of our team's commitment to serving our customers."
"I can't wait to see what the next 10 years will bring!"
Avenir IT inc. has received a Top 50 Best Managed IT Company for both 2018 & 2017. As well as a 2017 Consumers Choice Award and an Entrepreneur Innovation Award in 2016.