Winnipeg is one of North America's largest manufacturing hubs. With industry leaders in transportation, aviation and space components, transit electrification, coach bus, fire truck, mining, and agricultural equipment.
As the manufacturing industry continues to evolve and become increasingly reliant on technology. Businesses in this sector face new and complex challenges when it comes to managing their IT infrastructure. From cybersecurity threats to cloud migration, there is a range of issues that manufacturing businesses need to address to remain competitive and succeed in today's market.
That's where Managed IT Services Providers (MSPs) come in. MSPs offer a range of services and support that can help manufacturing businesses streamline their operations, enhance their cybersecurity, and grow their businesses sustainably and strategically.
In this blog, we'll explore how MSPs can help manufacturing businesses thrive, and why partnering with an MSP is an essential part of any successful growth strategy in the manufacturing industry.
Essential IT Solutions
One of the key advantages of working with an MSP is that it allows manufacturing businesses to focus on their core operations while leaving the management and maintenance of their IT systems to the experts. This is particularly important in the manufacturing industry, where downtime and inefficiencies can have significant financial and operational impacts.
By partnering with an MSP, manufacturing businesses can benefit from proactive monitoring and maintenance of their IT infrastructure. While also ensuring that their systems are always up-to-date, secure, and functioning at peak performance.
Cybersecurity
One area where MSPs can provide significant value to manufacturing businesses is cybersecurity. The manufacturing industry is increasingly targeted by cybercriminals, who see the sector as a lucrative target. Due to the valuable intellectual property and sensitive data that is often involved in manufacturing operations.
MSPs can help manufacturing businesses stay ahead of these threats by implementing robust security measures, such as firewalls, antivirus software, and intrusion detection systems. Additionally, MSPs can provide regular security assessments and training to ensure that employees are aware of the latest threats and best practices for protecting sensitive data.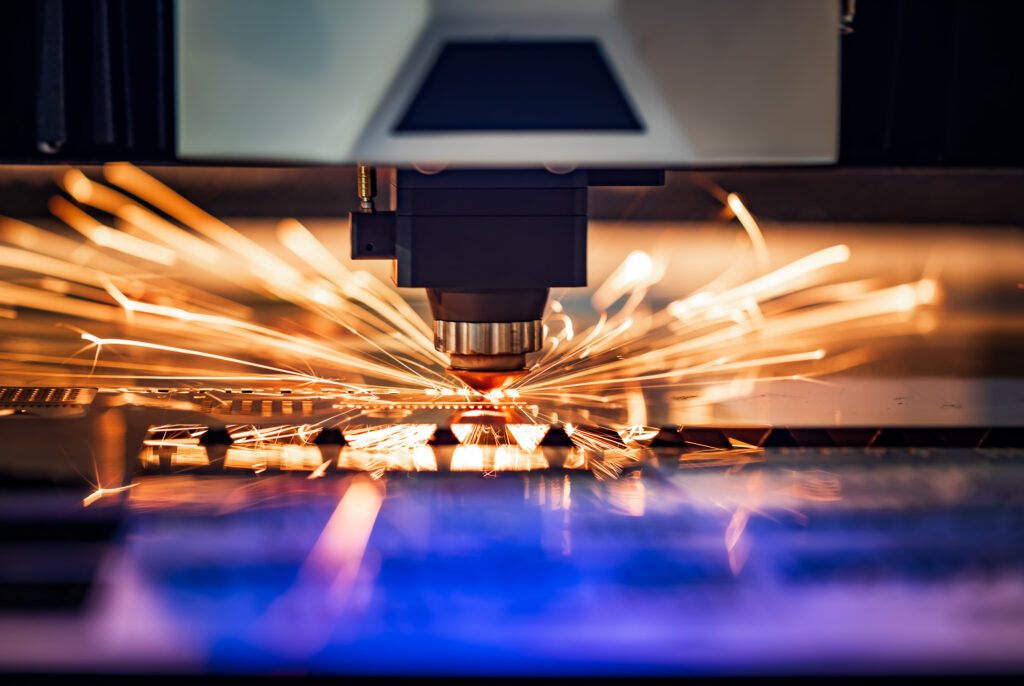 Cloud Services
Another area where MSPs can help manufacturing businesses is in the adoption of cloud services. Cloud computing has become increasingly popular in the manufacturing industry. It offers a range of benefits such as improved collaboration, scalability, and cost savings. However, migrating to the cloud can be a complex and time-consuming process, particularly for businesses that are not familiar with the technology.
An MSP can provide the expertise and support needed to ensure a smooth and successful cloud migration, while also providing ongoing management and support for the cloud environment.
In addition to these areas, MSPs can provide a range of other services that can benefit manufacturing businesses. These can include disaster recovery and business continuity planning, network management, software and hardware procurement, and more.
By working with an MSP, manufacturing businesses can ensure that they have access to the full range of IT services and support that they need to operate efficiently and effectively.
How can you benefit?
As a leading award-winning provider of Managed IT Services for businesses in Manitoba. Avenir IT understands the unique challenges and opportunities that businesses face when it comes to their technology needs. That's why we are trusted by thousands of Manitobans every day.
More than 100 Winnipeg businesses have switched to Avenir IT. They are impressed with how simple IT can be with an award-winning, fast, friendly IT support services company.
Ready to experience it yourself?
Click here to book a free technology review for your business!